Congressional Art Competition
Each spring the Congressional Institute sponsors a nationwide visual art competition for amateur high school-aged artists. The Congressional Art Competition promotes attention to the arts by recognizing talented young artists from across the nation. Each year members of Congress hold contests within their districts to recognize local high school artists. Since this competition was created in 1982, hundreds of thousands of high school students have participated at the local level. The winning student from the 5th District is invited to Washington, D.C., for the unveiling ceremony and will have his or her artwork displayed as part of an art installation in the U.S. Capitol for one year. Two runners-up will also be selected, and their artwork will be on display in one of my offices for one year.

Each school is encouraged to submit entries from their young artists for this year's Congressional Art Competition. We are very excited about this year's competition and look forward to receiving many outstanding works from across North Carolina's 5th Congressional District. Find more information here, including competition guidelines and submission checklist. Please don't forget to include the required release form with your submission.

In order to be eligible, all entries must be received by my Clemmons office no later than Tuesday, April 30, 2019. If you have any questions about the competition or the guidelines, please do not hesitate to contact Tabetha Bryant in my Washington, D.C. office at (202) 225-2071.

As in years past, I will invite the online community to decide this year's winner. Following the submission deadline, a photo of each student's artwork will be posted on my Facebook page. The piece that receives the highest number of "likes" will win.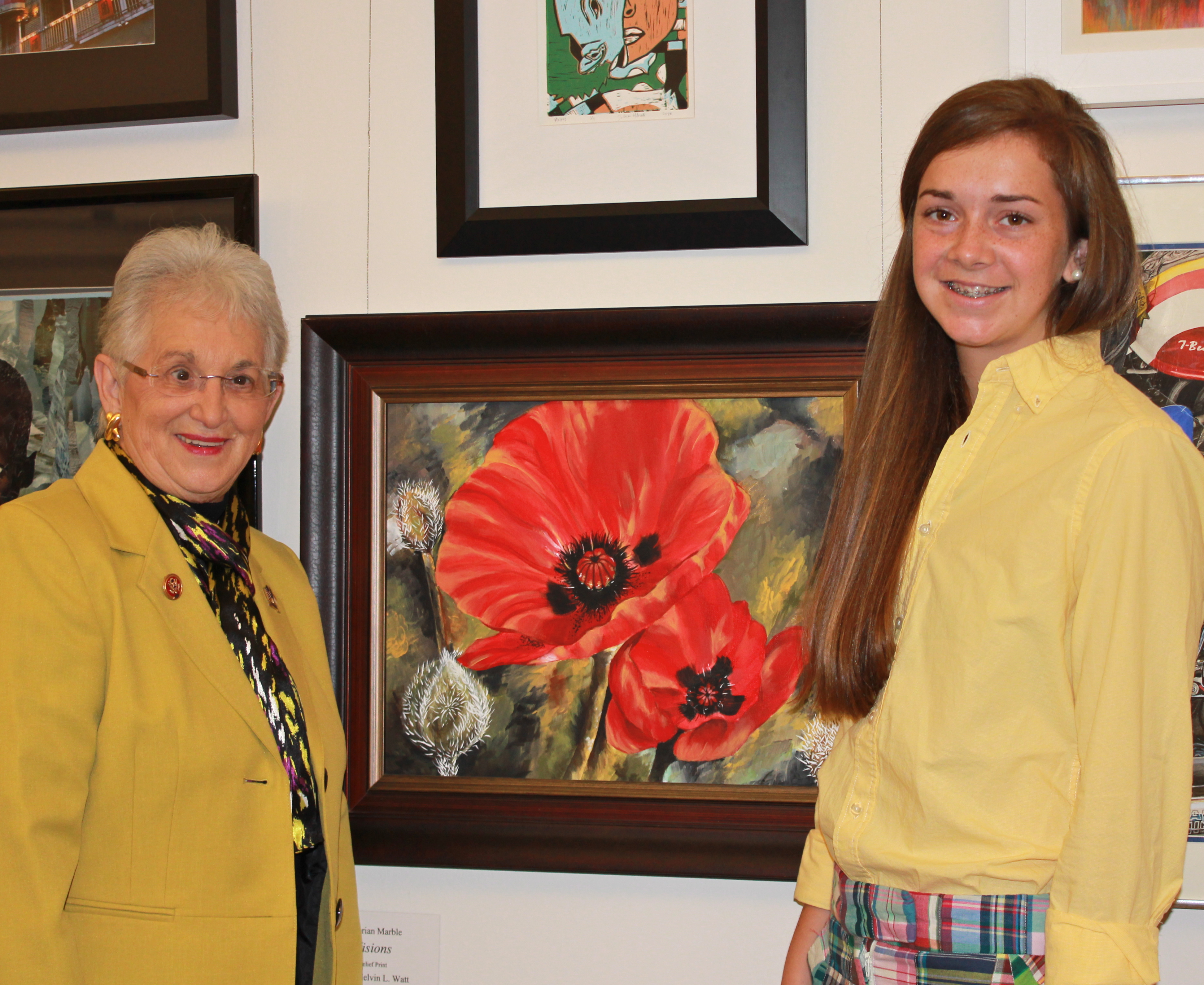 The 2013 winner of the Congressional Art Competition for the 5th District is McKenzie Chasteen. McKenzie is from Boone and attends Grace Academy. Above is a picture of MacKenzie, Dr. Foxx and her piece of art titled "Poppies."
Return to Students and Educators